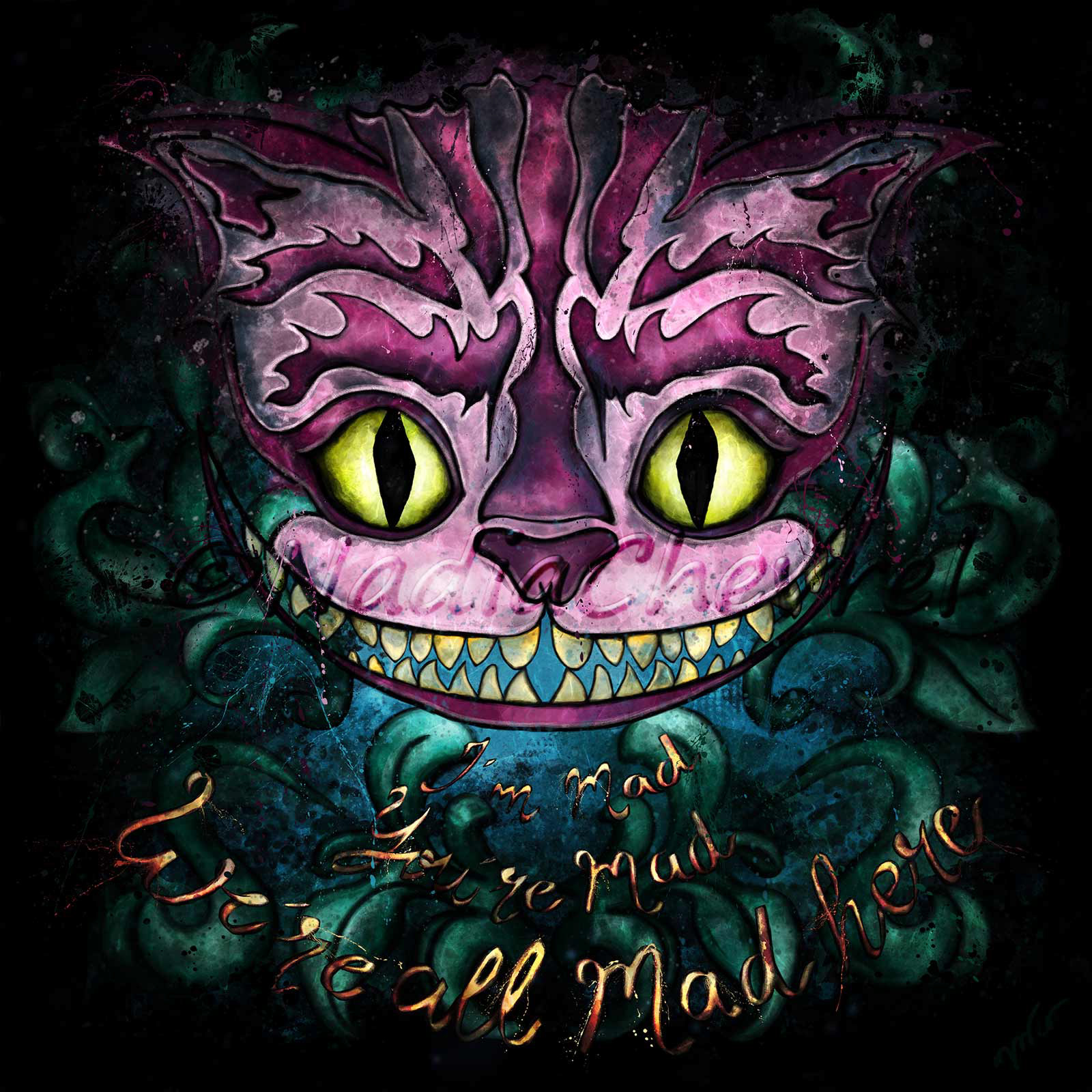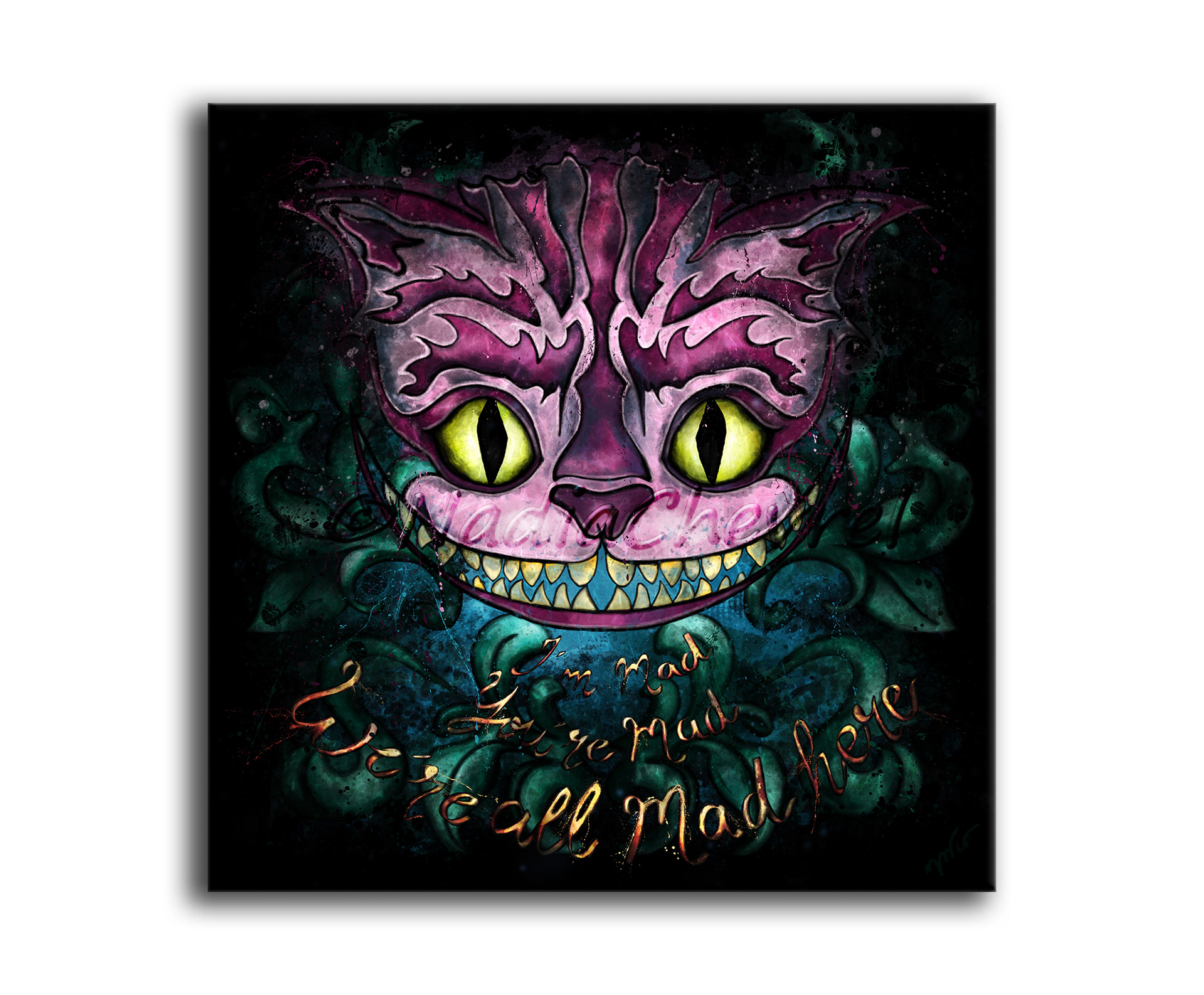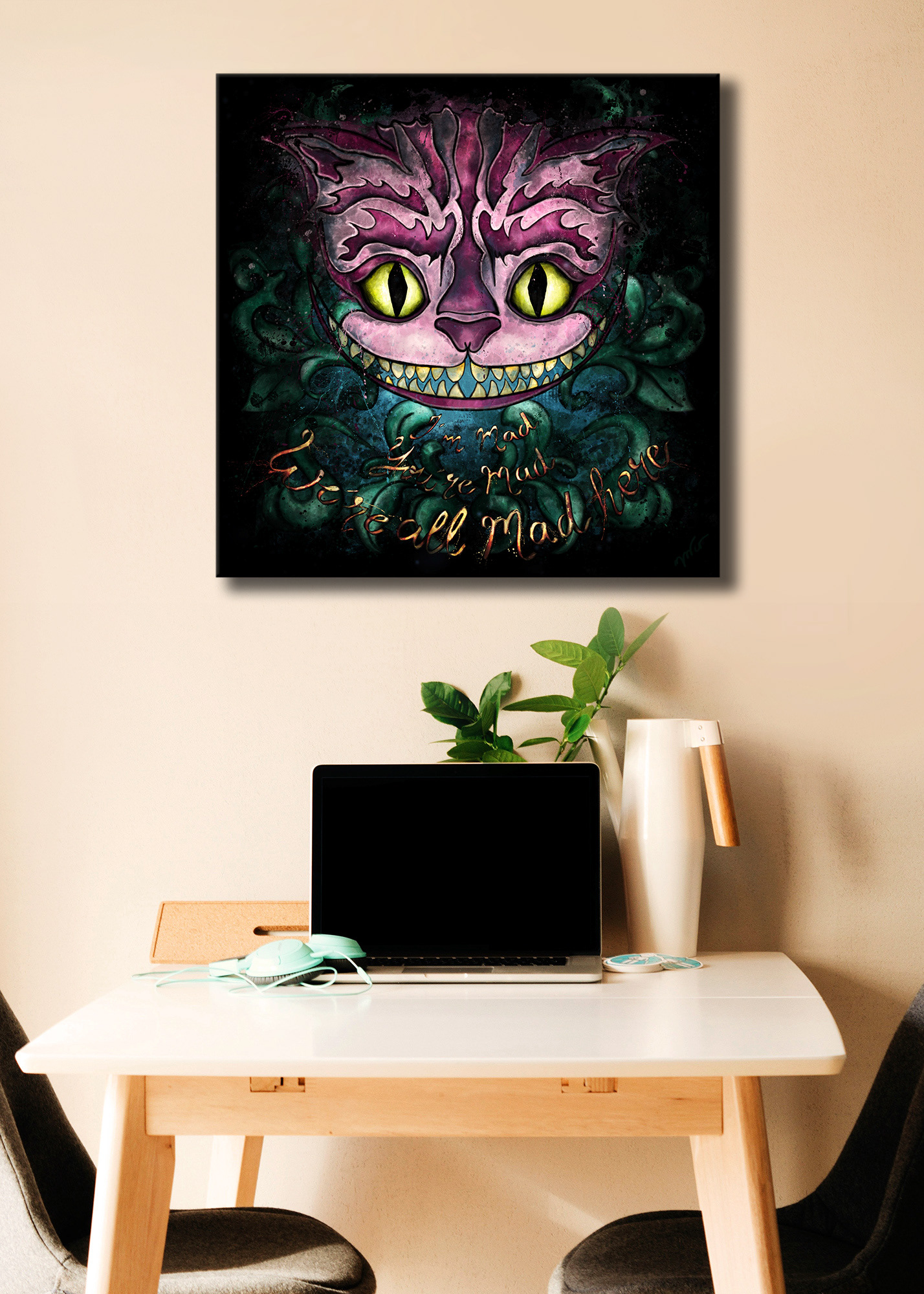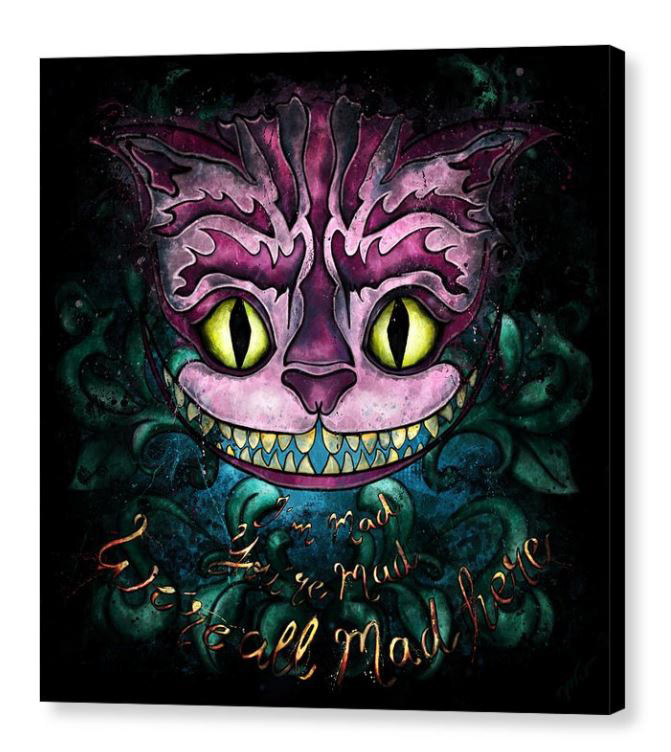 Colorful Cheshire Cat face art, from Alice's adventures in Wonderland, Lewis Caroll's tale. 
Alice meets the smiling cat, sitting on a tree, when she's quite lost, and searching for her way. They have a foolish conversation, cat concluing "I'm mad, you're mad, We're all mad here".
Alice in Wonderland art, modern painting with vivid colors. The Cheshire cat is painted with pink an purple tones, his eyes are bright yellow-green. He seems to vanish in the foliage background, just as in the tale, or even the Disney film. The tree leaves are painted with deep green, in baroque style. The sky is night blue, fading from turquoise to black.
The famous Alice in Wonderland quote "I'm mad, you're mad, we're all made here", is drawn at the bottom of the canvas, and integrate with the Cheshire Cat painting.
Modern Cheshire cat artwork, painting printed on canvas, for original Alice in Wonderland wall decor. The smiling cat is available in limited edition art prints on canvas, in Art Shop.